Even as a small child, Lusitanos excited me – such a robust, fighting horse was in my head at the latest after the first films I was allowed to watch. A few years ago, I started putting something aside every month and started dreaming.
At the beginning of 2020, I had told a very good friend of mine that I was very interested in these majestic horses and that I was thinking of looking for a small – definitely not white – mare. My friend's answer was that her cousin breeds such horses in Spain and that I should contact her. That's how the first contact with Leonie came about in October 2020.
Until then, I could NEVER have imagined that I would ever import a horse from abroad. Leonie was soooo helpful from the first contact and diligently sent me pictures of her great young mares (it was clear to me that a raw horse would be my next companion).
Unfortunately, at that time it was not possible to travel to Spain for corona reasons and I was in no hurry to find a new horse.
While surfing Instagram, I came across the La Perla page and there it was – that moment: Absolutely in love with a picture of a foal that was 1 day old – born in the snow.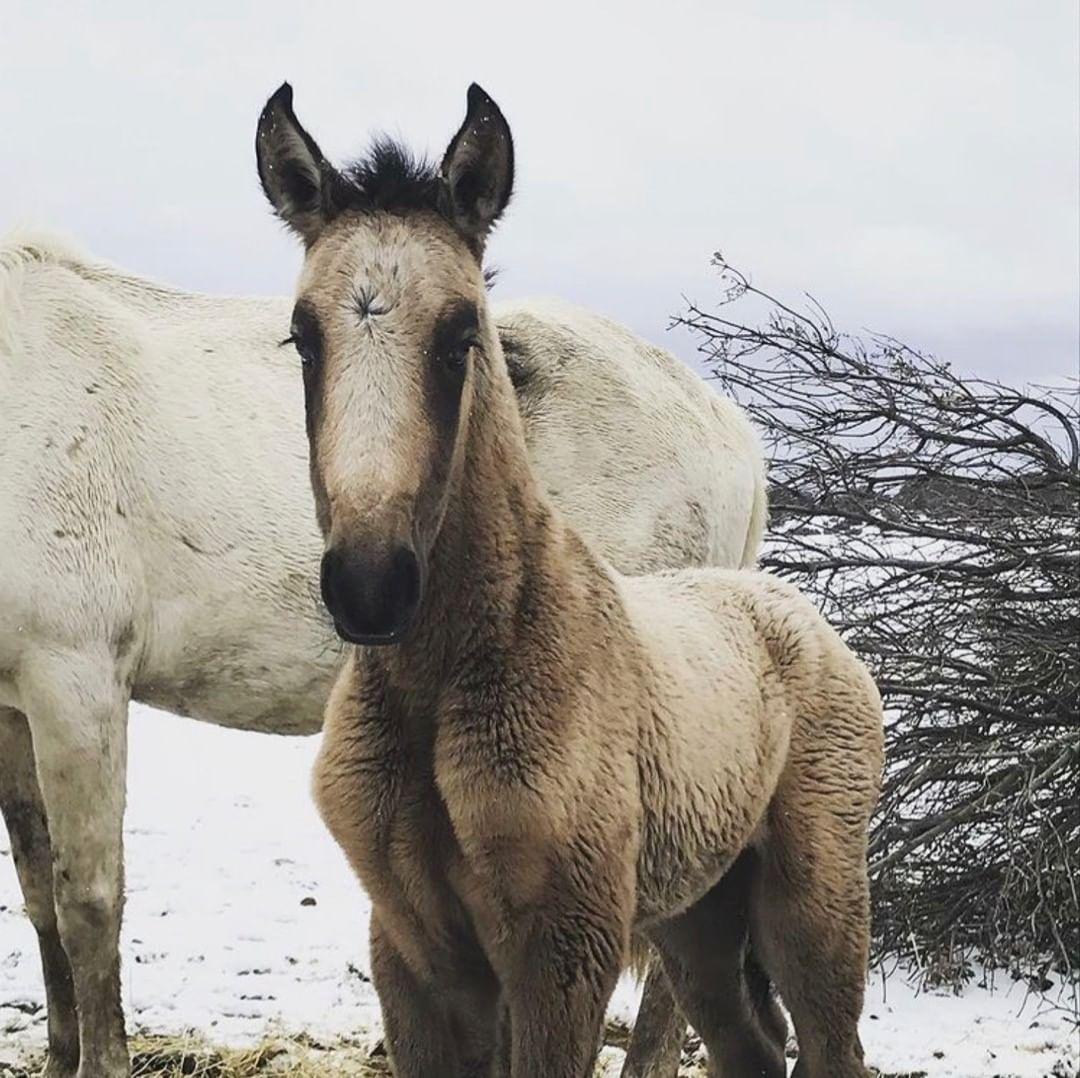 Do you know the feeling when you find someone again after a long time and you're just happy and you realise how much you've missed them? That was exactly how I felt ❤️
When I asked Leonie, she sent me the latest pictures and the details of Osiris.
Stallion, will be very big and probably white 🙈
As I have two mares at home that live in a herd with other mares, buying a stallion was not an option for me. After this disillusionment for me, but still in Lusitano fever, I had decided to cover my Partbread mare once again (with the beautiful stallion Galeón by La Perla). The semen arrived by mail within 24 h and my mare was perfectly in the cycle. Wait, wait, wait… Unfortunately she had not conceived….
It was clear to me that I would only do this procedure once. And again and again there was Osiris in my head and in my dreams… There was no disappointment that there would be no foal. No, I called Leonie directly after the result and asked her if Osiris was still at La Perla and of course if he was still for sale?
She told me YES on the phone and everything in me jumped again and there was that feeling again…❤️
One night I tried to sleep and the next morning at 8.00am I did what I NEVER thought I would do in my life:
I bought a horse I had never seen before!
Leonie, although she didn't know me yet, entrusted me with one of her pearls. What a feeling, my "little" treasure – nobody knew about it.
In July I travelled with my daughter 48h to Spain and visited Osiris for the first time. As soon as we drove the long road just before La Perla, I saw him and knew it was the right decision.
Osiris was the only horse in the group you couldn't touch – he's a huge sceptic – and yet everything I felt was confirmed.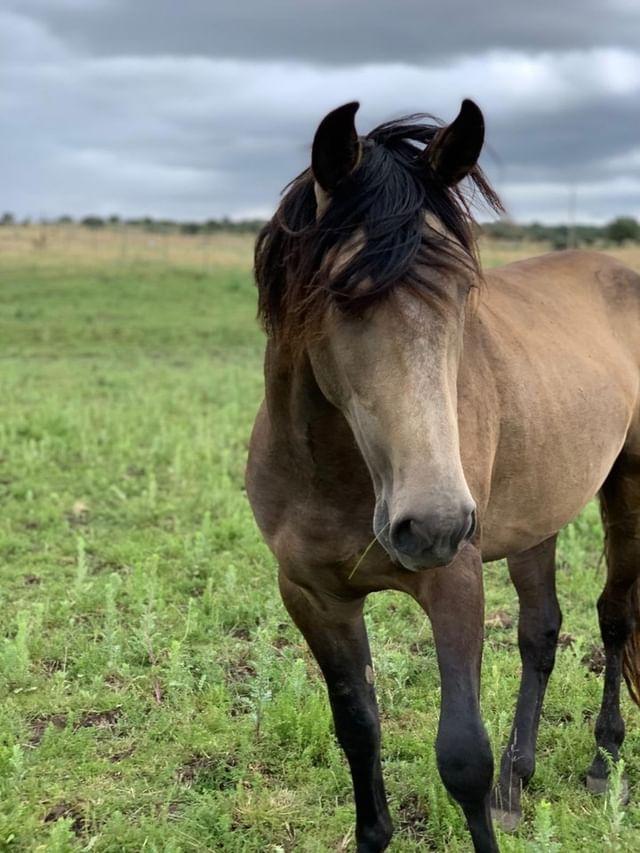 Then this year in March, the time had come: Osiris arrived in Switzerland. A wonderful feeling❤️.
After a few initial difficulties, we are now on a very good path together. Osiris is extremely social with other horses, indescribably intelligent and still waaaay sceptical. He learns very quickly and is always willing to work.
It really is a gift to work with such a sensitive animal – you just have to "think" and it already works – pressure is not for him – patience my new life task😆.
I am looking forward to everything that is yet to come and I am just thankful.