Jilguero – the "Goldfinch" – and Rika Kreinberg
Thank you, Leonie, you had the right feeling!
Being active at fairs for years myself, my husband Peter Kreinberg and I have known Leonie for many years. In the show rings she convinced us every time with her athletic and beautiful Lusitanos. We also appreciate her warm, competent and professional and uncomplicated manner.
And then the time had come: I was looking for a successor horse for my PRE mare. Leonie's horses were at the top of the list and thank God she knew exactly what I was looking for. A not too big, rideable and healthy horse, colour and age could vary. As we have several horses at home, I was fortunately not in a hurry. A whole year passed and then Leonie had exactly the right nose: "Jilguero, a small, alert and agile Palomino stallion – he fits Rika!" Already transferred to Holland and laid there, I was able to look at him immediately. The spark jumped over and Leonie was right. Even though he seemed too "pretty" for me in the first second. But he was made for me. And being beautiful is no obstacle :o)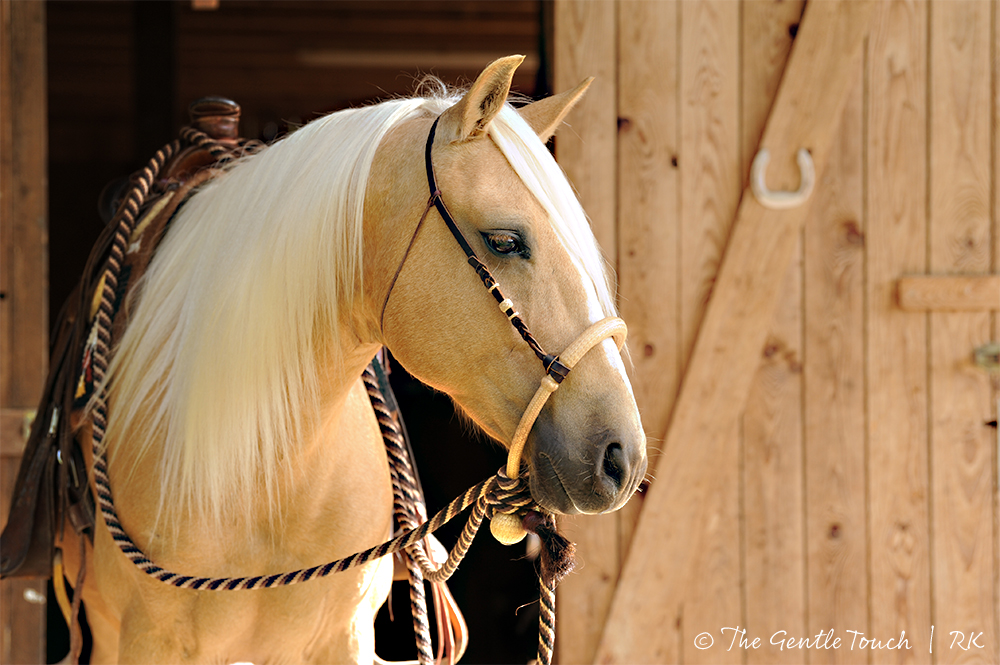 Now the gelding we affectionately call "Goldfink" (Jilguero=Goldfinch) has been at home with us in the Bavarian Rhön for almost two years. He has enjoyed the training of a solid utility and ranch/outdoor horse, is ridden bitless in the classic Californian hackamore riding style as well as being encouraged in classic handwork and dressage work in the water snaffle. He is currently slowly outgrowing the young horse mode and is quite a wonderful four-legged partner. With him you can pull objects from the saddle, pole/obstacle work, cross country or cantering in the snow – all of which he has learned to master with aplomb.
He is an incredibly rideable and talented horse. He is very people-oriented and extremely intelligent, and Peter Kreinberg's intelligent ground school suits us – and him – just as well as our riding concept, which always focuses on "thinking with the horse". He gratefully accepts this.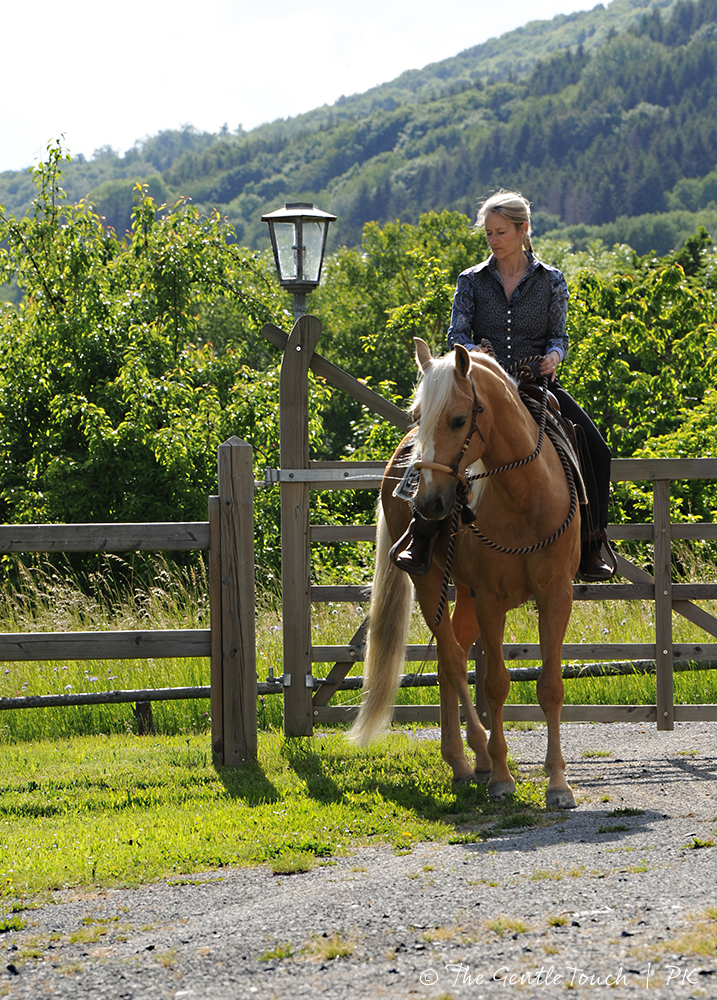 In mountainous terrain – and we have enough here in the Bavarian Rhön – he is sure-footed, brave, fearless and oh, what can I say: a little horse with esprit, beauty and a whole lot of heart!
But Jilguero has not only conquered a place in my heart – in our online seminar "Hackamore 1 – Peter Kreinberg shows with him in bitless bridle the basics of fine riding with the Bosal. As a young horse in his first year, he already shows there how reliable he is to a sensitive training system.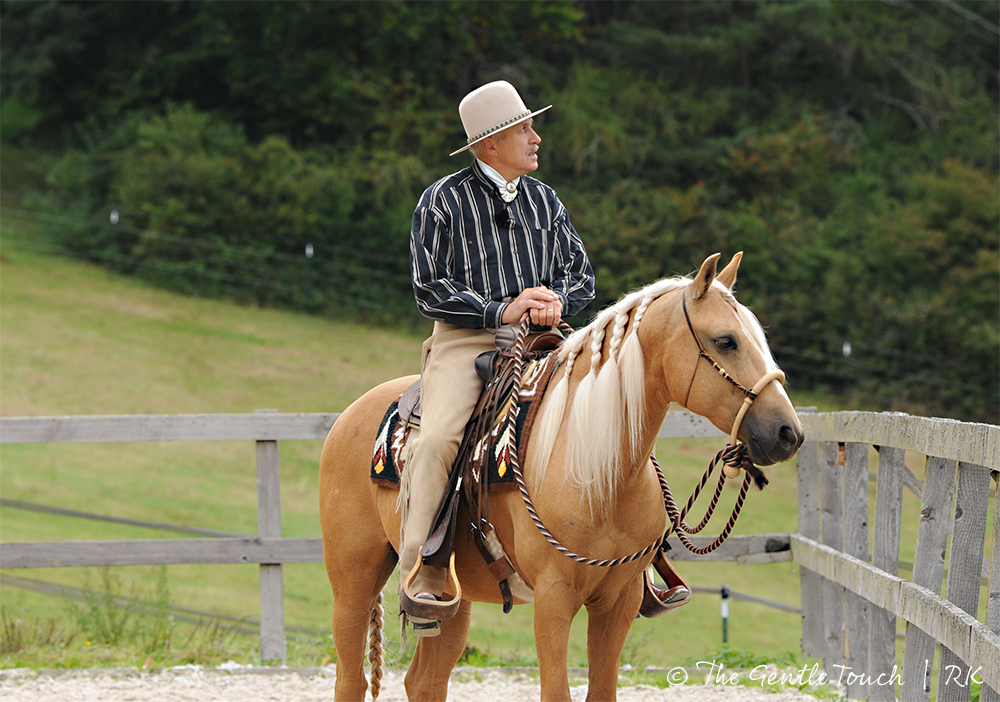 In heart, in will, in lightness and rideability, Little Goldfinch is simply the greatest for us!
Thank you Leonie, you had exactly the right feeling!
Without you, he would not be with us today!
Rika (Kreinberg)
www.thegentletouch.de
www.kreinberg.college