During a 6 month internship with Leonie (still in Germany), I got to know Hebraico. At that time he was one of her horses for sale. He came to her in Germany as a 3-year-old stallion (still raw) from the stud in Spain and was to be trained and sold there.
During my internship I noticed what a great character he had and so it happened that almost only I worked with him and broke him in together with Leonie 🙂 .
But then the day came when he was to be sold….
Since I wasn't looking for a horse and already had one of my own, it wasn't really up for discussion to buy another one… However, everything happens as it should… he has simply crept so deeply into my heart that it was somehow made possible (a big thank you to my family) that he could become part of my horse family.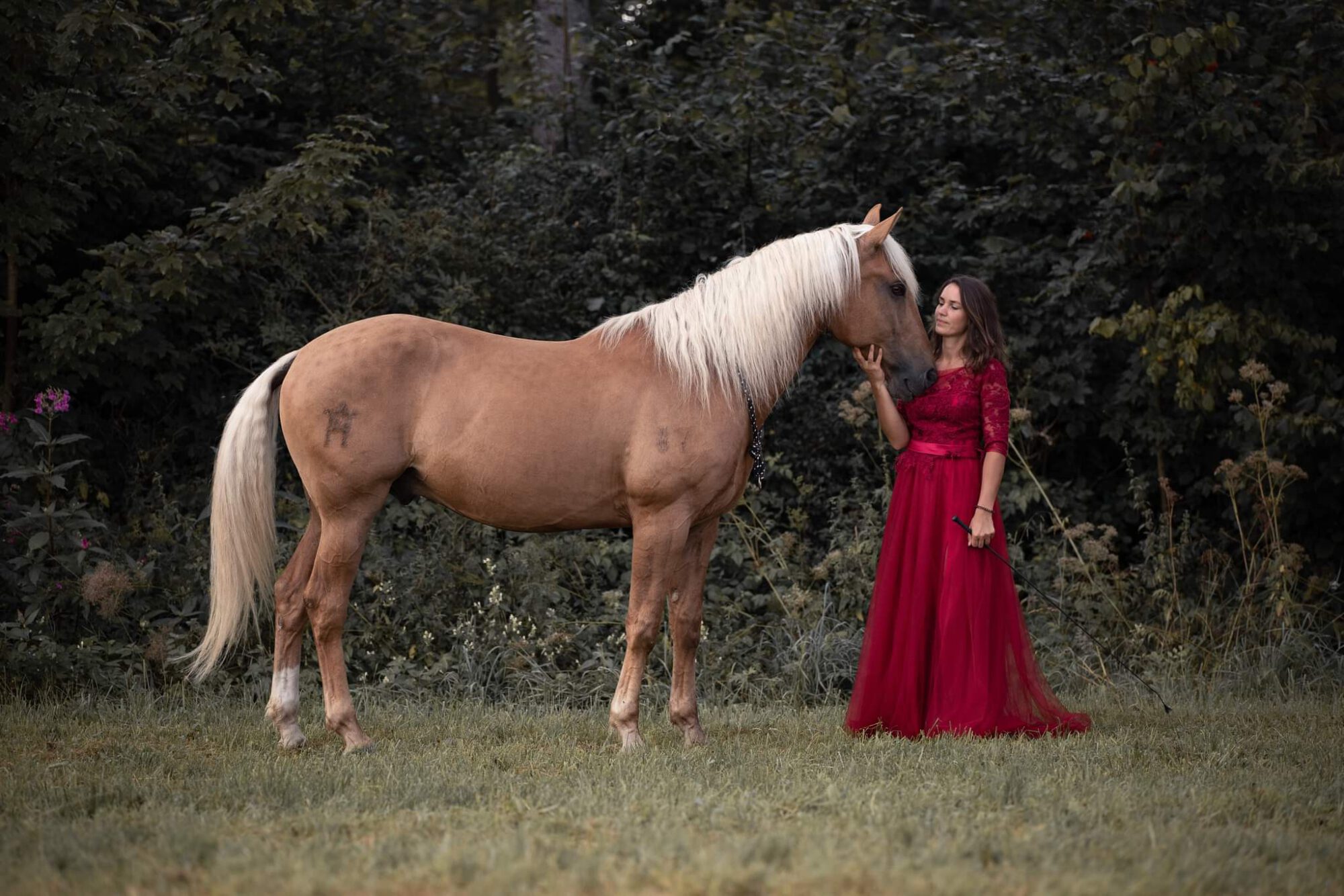 Together with him and my other horse I went to Spain to the stud La Perla and worked there for over 1 year with Leonie. That was a great time! The huge pastures where the mares and young horses live and grow up are just absolutely brilliant!
Since about 2018 we are back in Germany and I am very happy that Hebraico came into my life. I am very grateful for this great horse, this unique companion, for everything we have experienced so far, for everything I was able to learn with and from him! I am very proud of what Hebraico and I have achieved together so far and I am looking forward to everything that is still to come! He is my absolute heart horse! Thank you!