My name is Manuela and I bought Fari from La Perla in 2014. Fari is a son of Ortega and Alvorada .
I had been looking for a horse for myself in Spain for 2 years until I became aware of La Perla. I was pleased to find that Leonie spoke German and I immediately felt well advised, so I flew to Spain with my husband.
At La Perla I tried out several beautiful Lusitano. Of all horses, the small, somewhat difficult Fari felt the most suitable. Leonie told me that he would probably not be a family horse, but if he likes someone, a good horse for one. I bought him after four days of riding and working with him, because he looked at me more friendly every day and somehow there was something.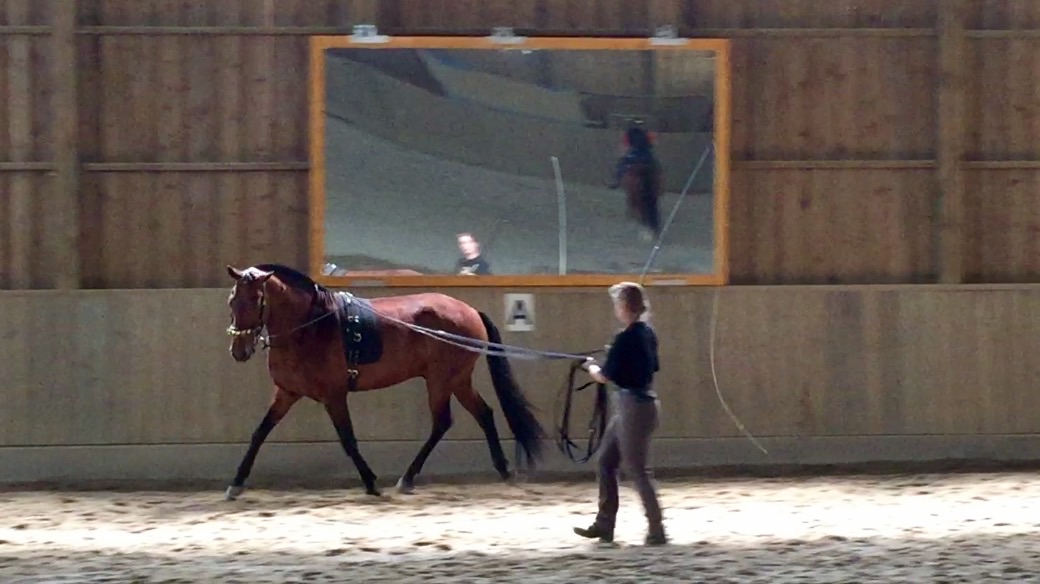 It took 3 months until he came to me, because he was lame at the first examination and it had to be repeated after 6 weeks. My nerves were on edge, but then everything was fine and he was castrated. Six weeks later he was transported. When he arrived, he was very thin from the stress of transport and completely dehydrated. Fari didn't want to drink our water in Bavaria and we were really scared, he was too! At first he didn't want to be touched by anyone and we let him walk from the transporter into the box.
Then the miracle 💫 When I arrived, he saw me, neighed and greeted me as if I had always been with him. He recognised me even though he had only seen me for four days in Spain at La Perla. He never looked at me unkindly again and ran after me. I was able to bring him into the hall, groom him, feed him… My heart was conquered.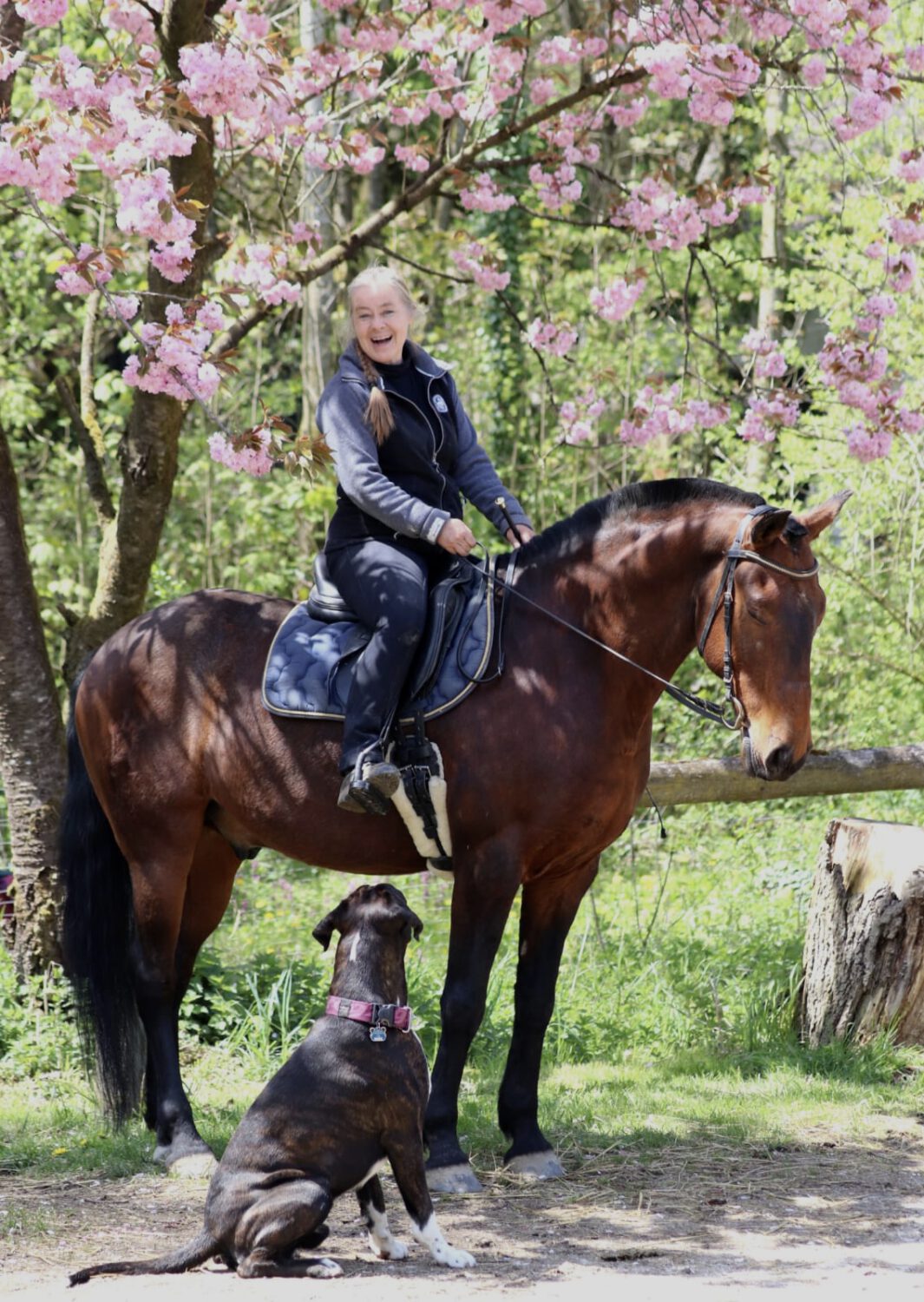 Unfortunately, he was not so friendly with others. In the beginning, I had to come and fetch him every day, take him to the paddock and fetch him again. A one-handed horse, a life task. Until then, I had only heard of horses like this. He always showed me endless love. I took on everything for him and never regretted it. He was great at work, always trying to understand everything and to please me. So we grew together more and more and he does everything for me (but only for me). In the meantime I have had him for seven years and he also trusts others when I am with him.
Today he is my dream horse. He does everything with me – dressage, double lunge, working equitation, roping, cattle work and above all we go on wonderful rides. He is super cool and gets other horses used to the countryside. A real all-rounder.
I was always in contact with Leonie and could ask her anything. I would buy a horse from La Perla again any time. Thank you Leonie for the horse I probably needed to broaden my horizons. I learned so much from him.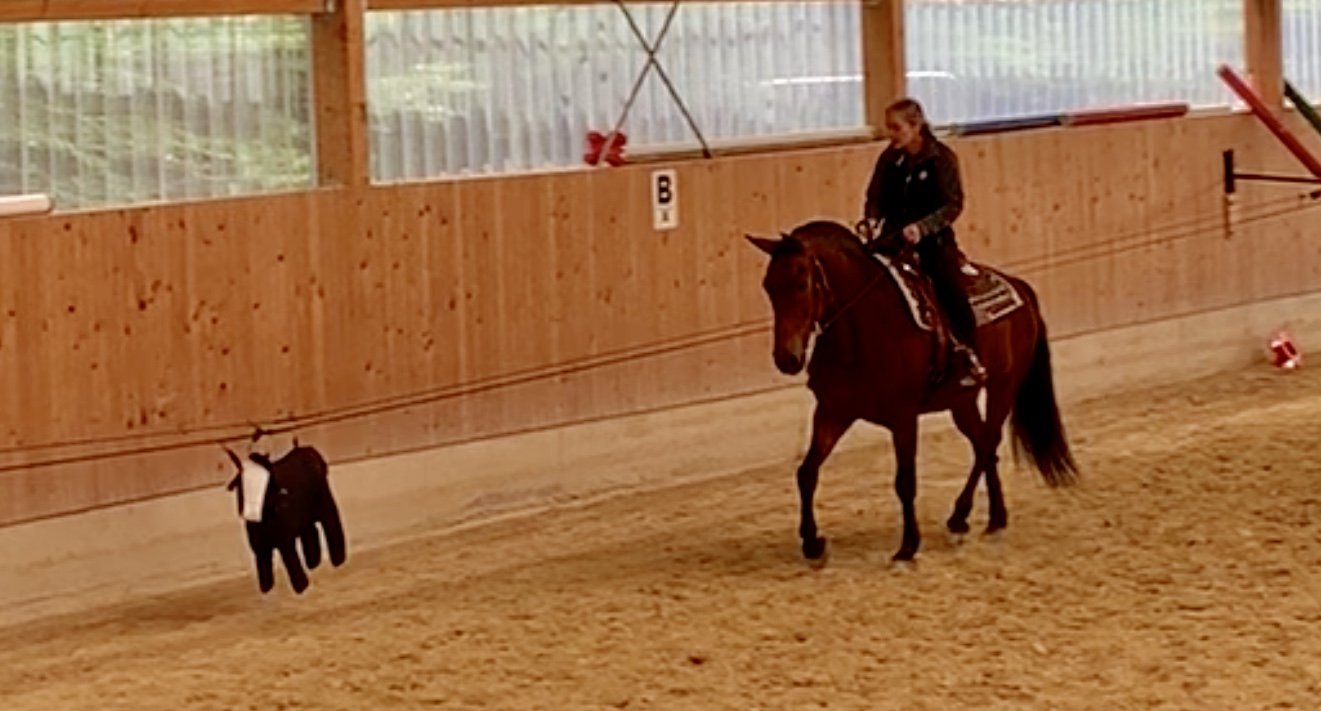 We can seriously…
…but are also up for any fun…