In June 2021, finally a chance to fly to Leonie and her La Perla again! Actually, I "only" wanted to visit all my loved ones there. During the obligatory tour, I saw Pluto in a box where he could heal a small injury before he could rejoin his friends of the same age in the herd.
Since 2019, we have not been able to get him out of our minds.
Again and again I was drawn to him – to the Pluto who had already caught our eye in the pasture in 2019. In summer 2019, we asked Leonie what a great guy he was. She answered:" This is Pluto, a full brother of Guerrero (Triana x Vibrante da Broa). The wonderful Guerrero has a brother and a soooo great one!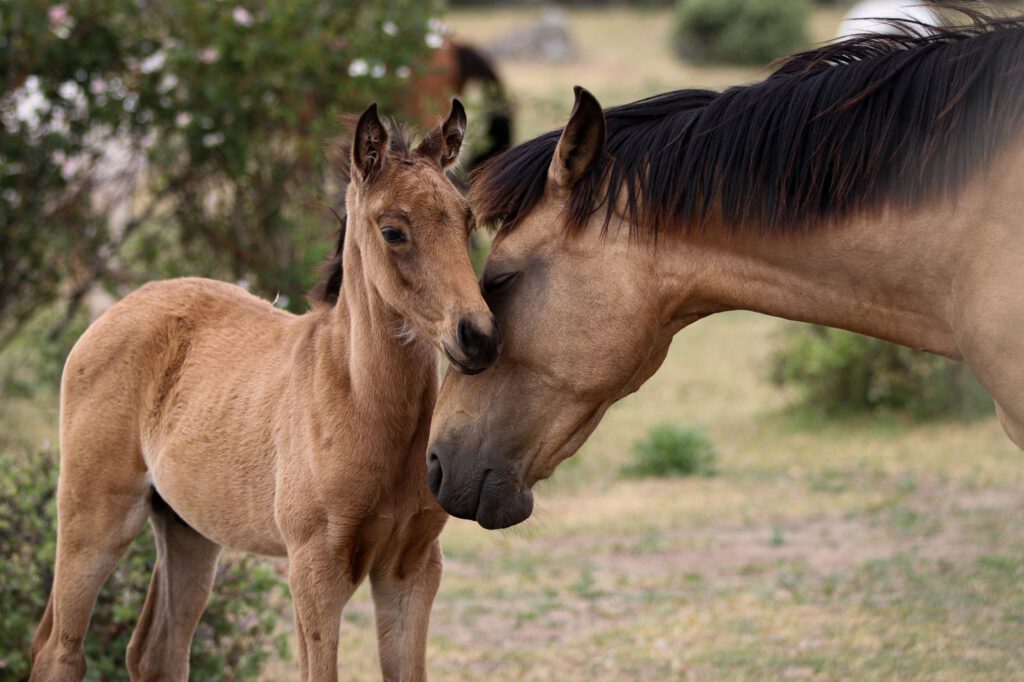 What is rationality????
Three days I was steadfast. It is absolutely unreasonable to buy a 3rd horse or a 2nd pearl to our Invencible. Even though he is so great, gentle and pretty. On the day of departure I couldn't help it: he had to change to our family after all. I ambushed Leonie and bought him!
Still a little waiting
Little "Plutito" is still allowed to grow up with his friends on the huge pastures of La Perla and we have to be satisfied with "visiting duty", photos and videos!