Through my daughter I had already heard so much about Yeguada La Perla. She also owns one of these great horses.
In June 2021, I had the opportunity to take part in the yoga course with Annette Gall. Due to Corona, it was postponed from September 2020. I don't know if it was meant to be, because during this time I got to know Xaquira at the "infirmary". This wonderful mare had lost her foal 3 weeks before and was very traumatised by it. In addition, she had a hoof disease. But Xaquira fascinated me from the very beginning. I spent the time after and between the yoga sessions with her. I talked to her, cleaned her, cooled her hooves and gave her all kinds of care. After only a few days, she came to meet me when I called her. I had the impression that she enjoyed the contact we had established. Already in these moments I knew that I had chosen her to be my godchild, or rather she had chosen me to be her godmother.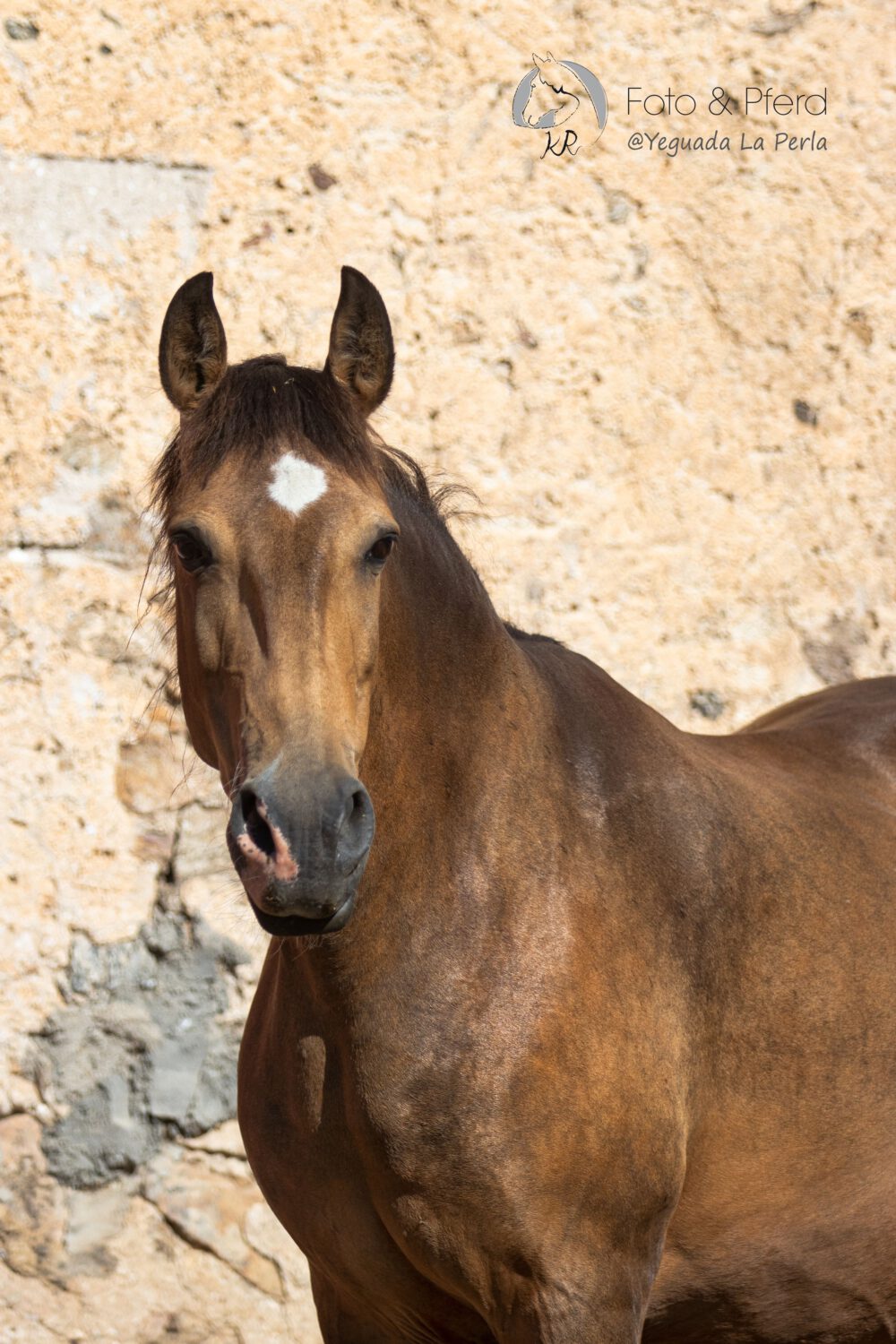 In the meantime, Xaquira is doing so well that she is back in the herd.
Thanks to Leonie's love and care for each of her horses, she has succeeded in giving Xaquira a zest for life again. I am proud that I was able to walk a small stage together with them and also contribute a little to making this small miracle a reality.
Now I regularly receive pictures and films and am always unspeakably happy about Xaquira's condition.