I had known about the La Perla stud for quite a while from YouTube and I admired the great horses. When it became clear that a horse should move in again, my trainer encouraged me to look around for a young horse there. In September 2018, I went to the stud for the first time. As I flew rather spontaneously, my parents accompanied me and we made a family holiday out of it.
My dad (who has no idea about horses, keeping or breeding) still talks enthusiastically about how great he thought it was. My mum still raves today that she is totally impressed and always emphasises how well the horses grow up and that she was with the stallions in the paddock without any fear!
30 young stallions and I was undecided, one more beautiful than the other! So I traveled again to Leonie in February 2019 with a friend. It took until August, when the 4-year-old Labriego climbed out of the van as a birthday present.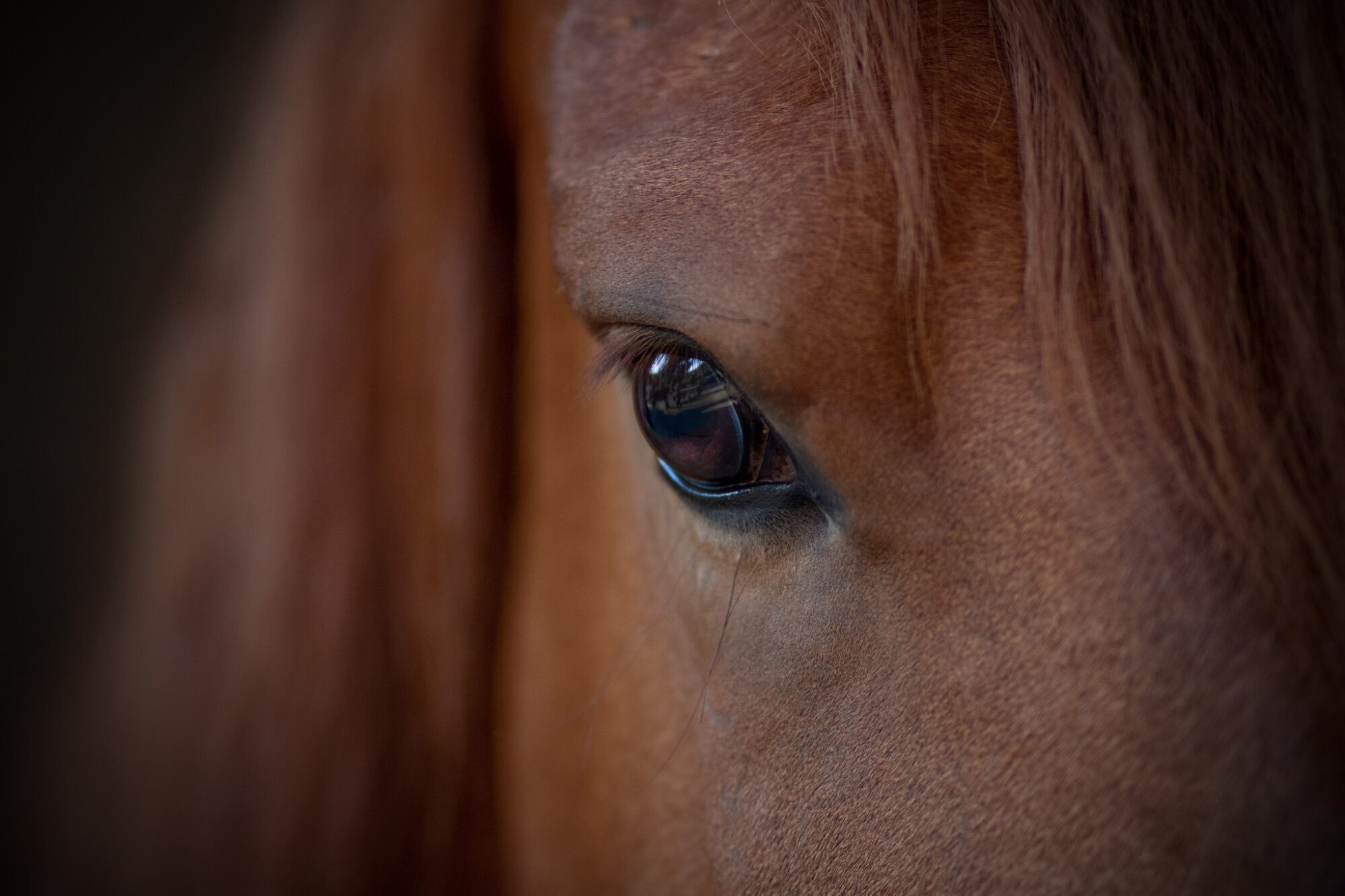 My absolute horror? Unloading the "raw" horse on the road! Well, that's exactly what happened… completely relaxed and cool, my little squirrel got out off the truck, moved into his paddock box and first rolled around.
The first time was a bit turbulent, because Labriego was still extremely hormonal as a fresh gelding and was in a herd with mares for the first time. The second gelding had nothing to laugh about for the first few weeks, as Labriego's new flame, the little Welsh A mare, was guarded with eagle eyes. But even that gradually settled down and today the herd runs harmoniously and the two geldings can play and sometimes really take off together.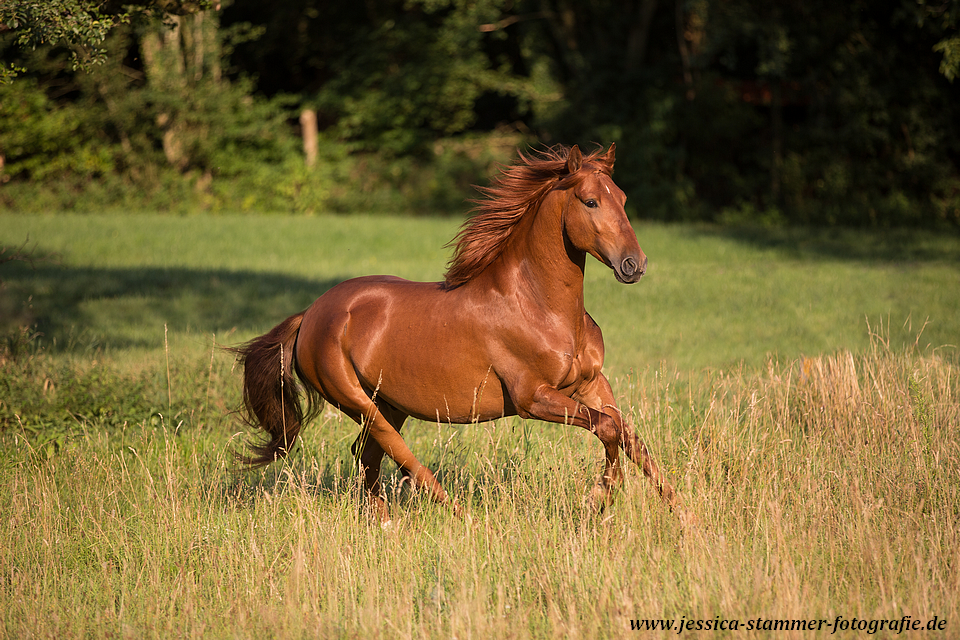 A little shy at first, he very quickly came to trust me and took on each new task with a composure that I still greatly admire.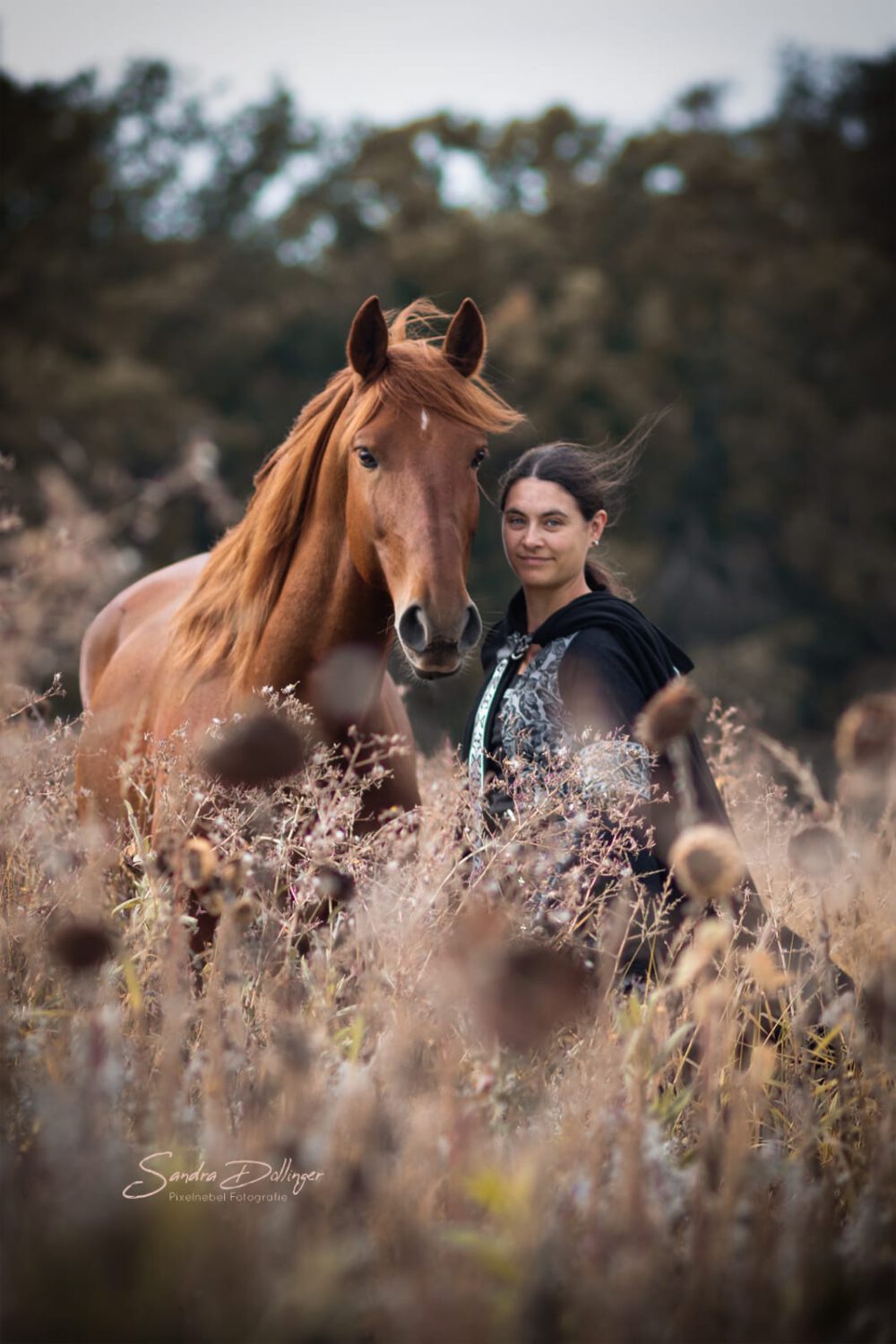 The absolute will to work paired with courage and an absolutely clear head are simply a joy. Labriego actually took 3/4 of a year to settle in properly, but from that point on, he was and is relaxation personified. Nothing can upset him that quickly! Chain saw, screaming/running children, cars/trailers, plastic sheeting/umbrellas or balloons, no problem!
Anti-fright training – boring, can you eat that?
Breaking in – no problem!
First ride – easy 🙂
First canter – he just does it like he never did anything else!
First trip with the trailer, incl. foreign horses – no problem either…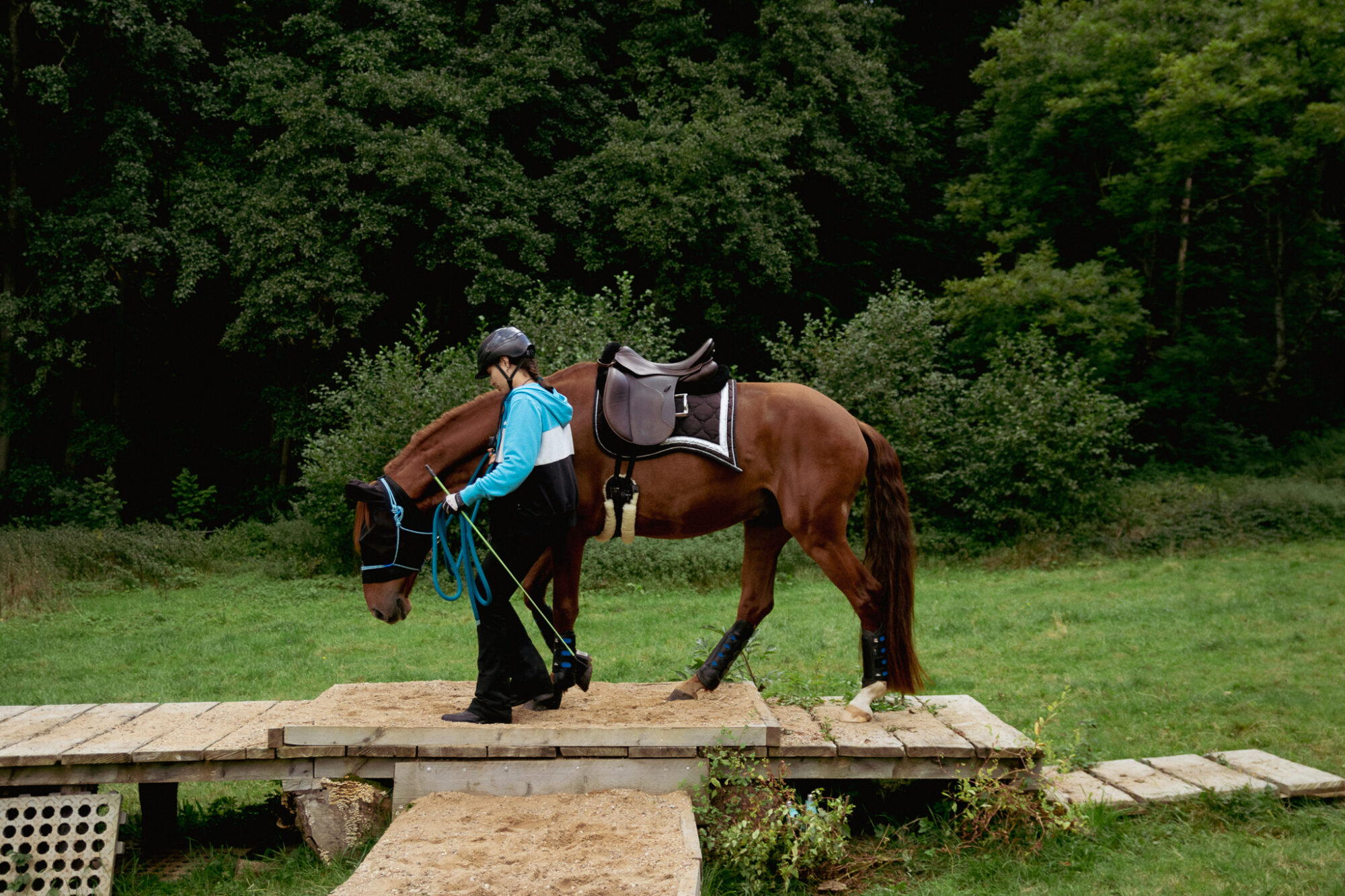 Labriego is an absolutely friendly, fundamentally honest horse who is always willing and motivated to work. Absolutely clear in his head, he is extremely refined and attentive, reacting to the smallest signs without anticipating things. Absolutely cool with environmental stimuli, he accepts new tasks and solves them. He gives me an incredible amount of pleasure!
All photos without copyright are also from Pixelnebel Fotografie.