In July 2020, I started looking for another horse and got stuck with the Lusitanos. It has always been a dream to own a Lusitano, but unfortunately it was not possible before.
But now I had the chance and my riding instructor recommended the La Perla stud. So I packed my bags and quickly flew to Spain. We were immediately warmly welcomed by Leonie and felt very comfortable. After I had explained my wishes to Leonie, we visited the 2 year olds and then it was clear. Actually, I had another horse in mind, but I was immediately taken with Océano. He was always in between and didn't want to know anything about me, but I didn't care. I looked at his parents and after a night of "sleeping on it" I agreed.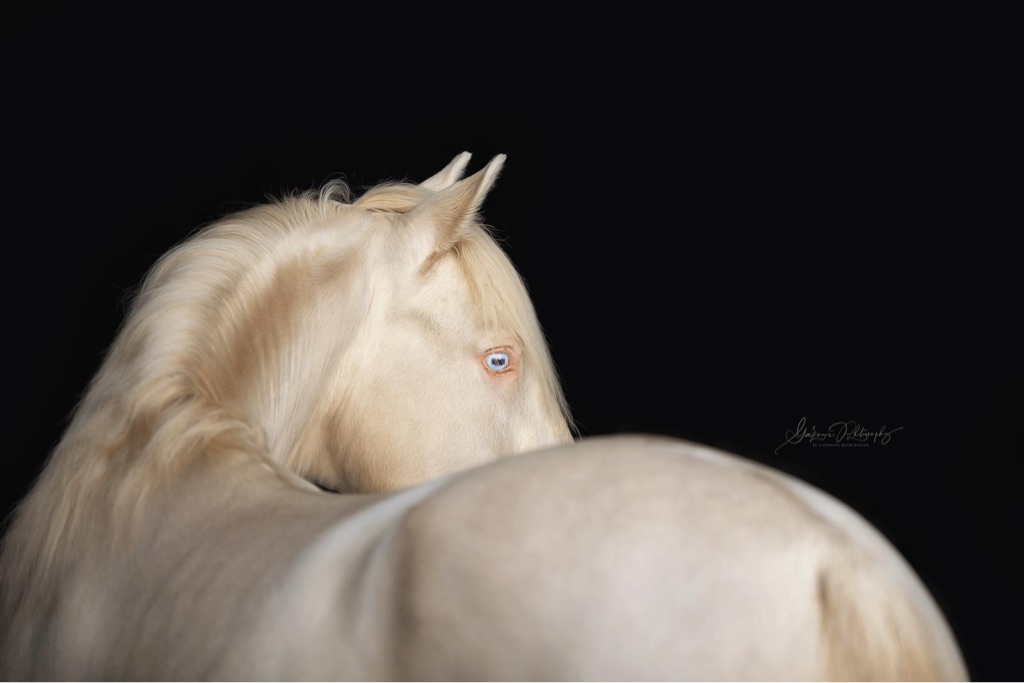 After eight weeks he arrived safe and sound and settled right into the young horse herd.
He is so uncomplicated and yet always on the ball and sensitive. In the meantime he stands together with my other boys and enchants me again and again.
A dream come true!