Olivero la Perla – my blind date horse
If you had asked me in the summer of 2020 if I would buy a horse that I only knew from pictures and videos, I would have shaken my head in horror. Never! I was looking for a young horse as a future companion for dressage, working equitation, trail rides, leisure time buddy and friend for life. A loving upbringing and good socialisation were very important to me. I was also prepared to combine my search for a horse with a short holiday in Portugal or Spain. I also hoped that I might even find my future horse in Germany. But then everything turned out quite differently.
While I was searching the internet for suitable young Iberians and my mailbox was filled with the most flowery horse offers, I came across the video with the stud presentation of Yeguada la Perla. WOW! The video really touched me deeply. I quickly decided that I would not buy a horse until I had visited this wonderful stud. So I wrote to Leonie and told her my idea of my future companion. I soon received an answer and the pictures of a dun stallion made my heart beat faster. All the basic data of the horse fitted my ideas perfectly. And if it hadn't been for Corona, I would have soon been on a plane to visit this wonderful horse. But since this was not possible, dear Leonie provided me with more photos and videos.
In the meantime, I looked for information on the internet and searched for people who had bought a horse there in order to exchange experiences. Without exception, everyone was overflowing with enthusiasm and love for this stud and the pearl they had bought. I received an absolute recommendation from all of them to look for my horse there. I quickly realised that no other horse offer could inspire me any more. This dun simply had a very special, unique charisma.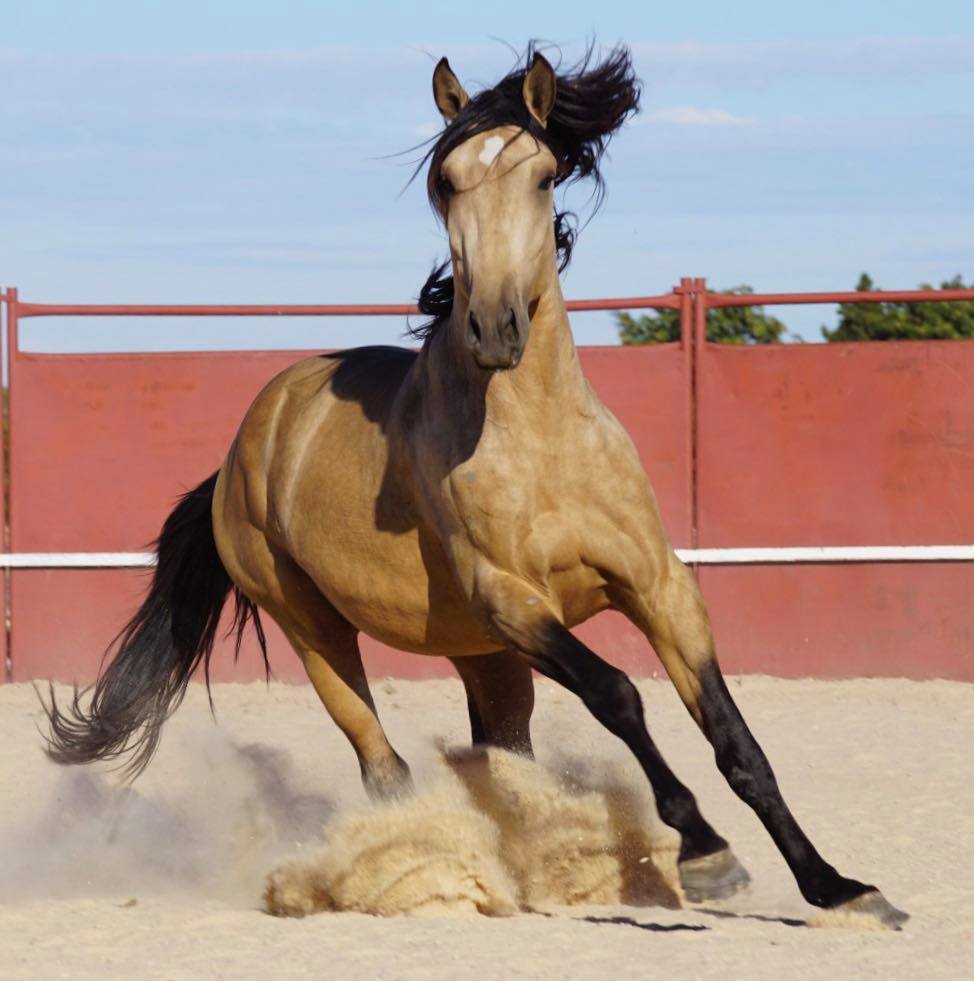 Unfortunately, the Corona situation did not really change and a trip became more and more impossible. Then there was a concrete interested party for MY horse. I actually burst into tears. Someone wanted to buy MY horse… He was exactly the horse I had imagined, from exactly the kind of breeding I had wanted. I wouldn't have been able to try him out anyway. A young horse will always be a bit of a surprise. And my heart said: "This is the right one! You don't want any other horse." So I bought him. And many people around me secretly, and sometimes openly, called me crazy.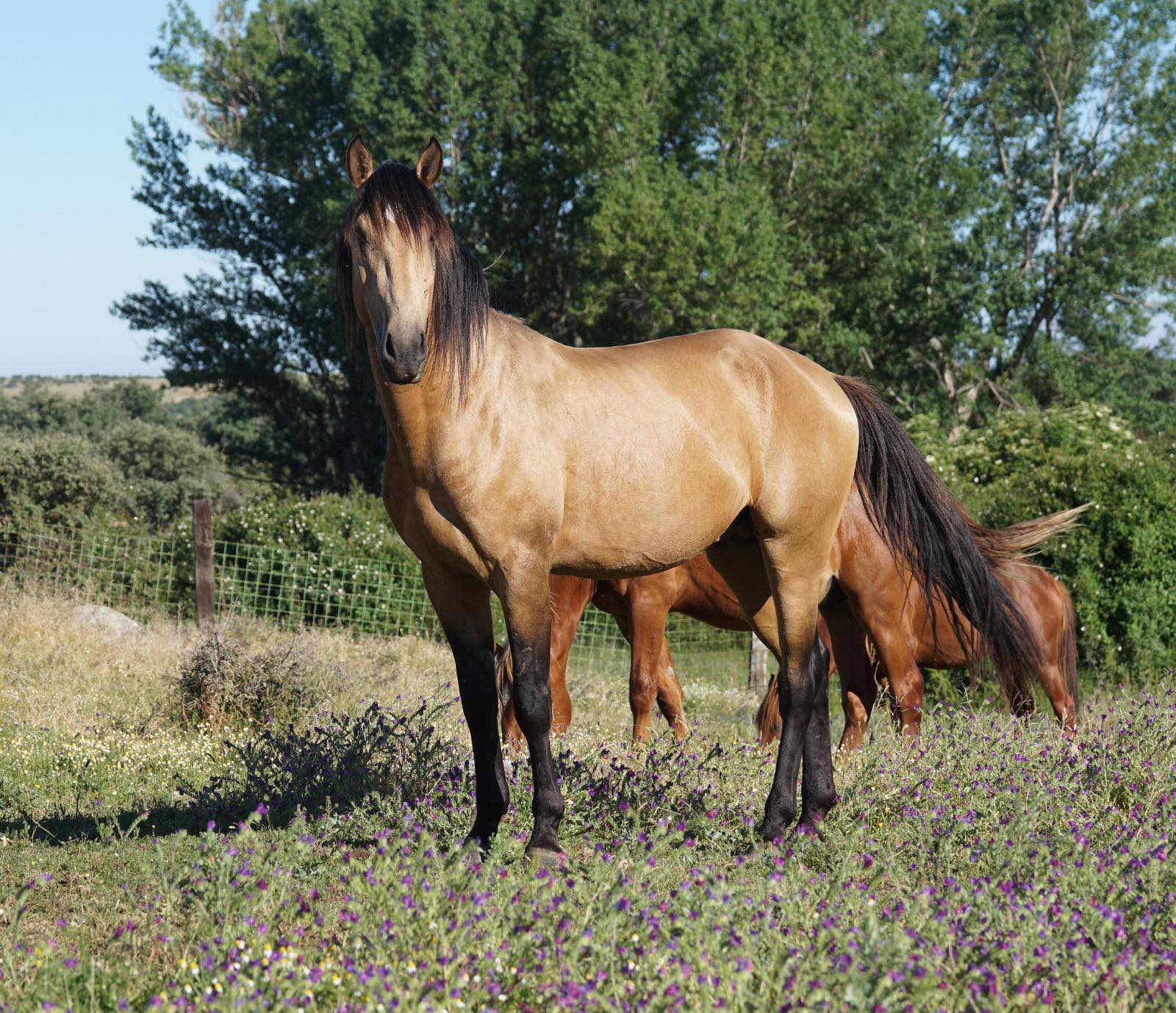 Olivero stayed at the stud over the winter. Again and again I received photos and videos of my treasure. He is currently being accustomed to people and is being lovingly prepared for transport to Germany with a lot of calm and horse sense. I am allowed to take part in this process via videos. Not long now, and I will finally have the long-awaited blind date with my golden pearl.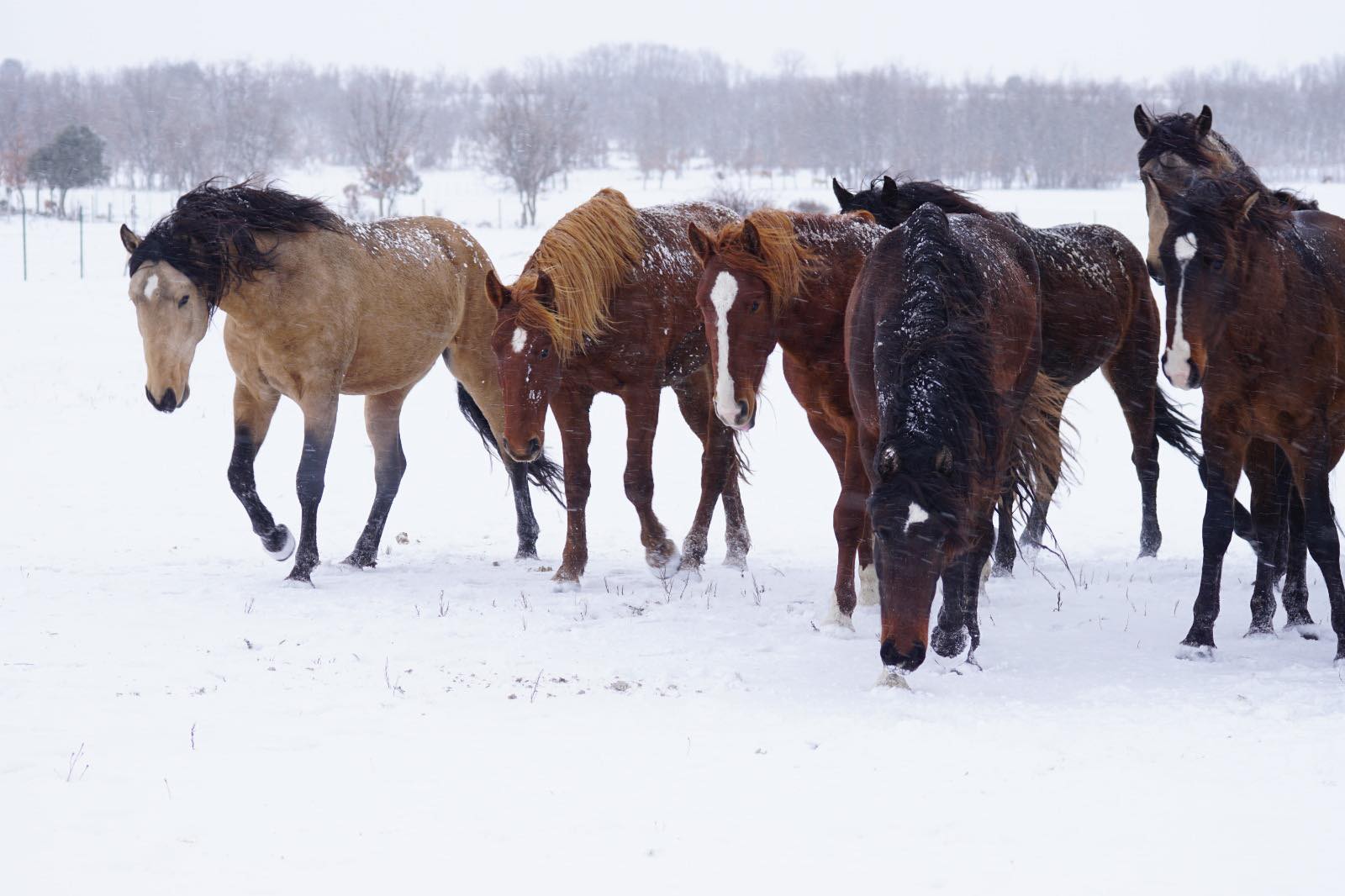 And as soon as travelling is easier again, I will visit the stud to see with my own eyes where Olivero grew up and to meet his dad Ermitano. I will report back!