When I met him it was just like thunder… I was in love. He was not broken, just had the head collar, that`s all… And that's what I wanted, a real baby that knows nothing. He was my challenge. We began with a lot of groundwork and Imperial is such a smart horse! He learns quickly! When he was almost 4 it was time for me to ride him, and he was so perfect 😍.
Since 4 years now we do all what is possible, but well… I love dressage… He not! Imperial loves to jump 😂 or making shows! So he's really good for that ❤️, eventing, working equitation, jumping and dressage- yes, we do, but he still prefers the "moving disciplines". He's really the horse of my life, I can't imagine my life without him.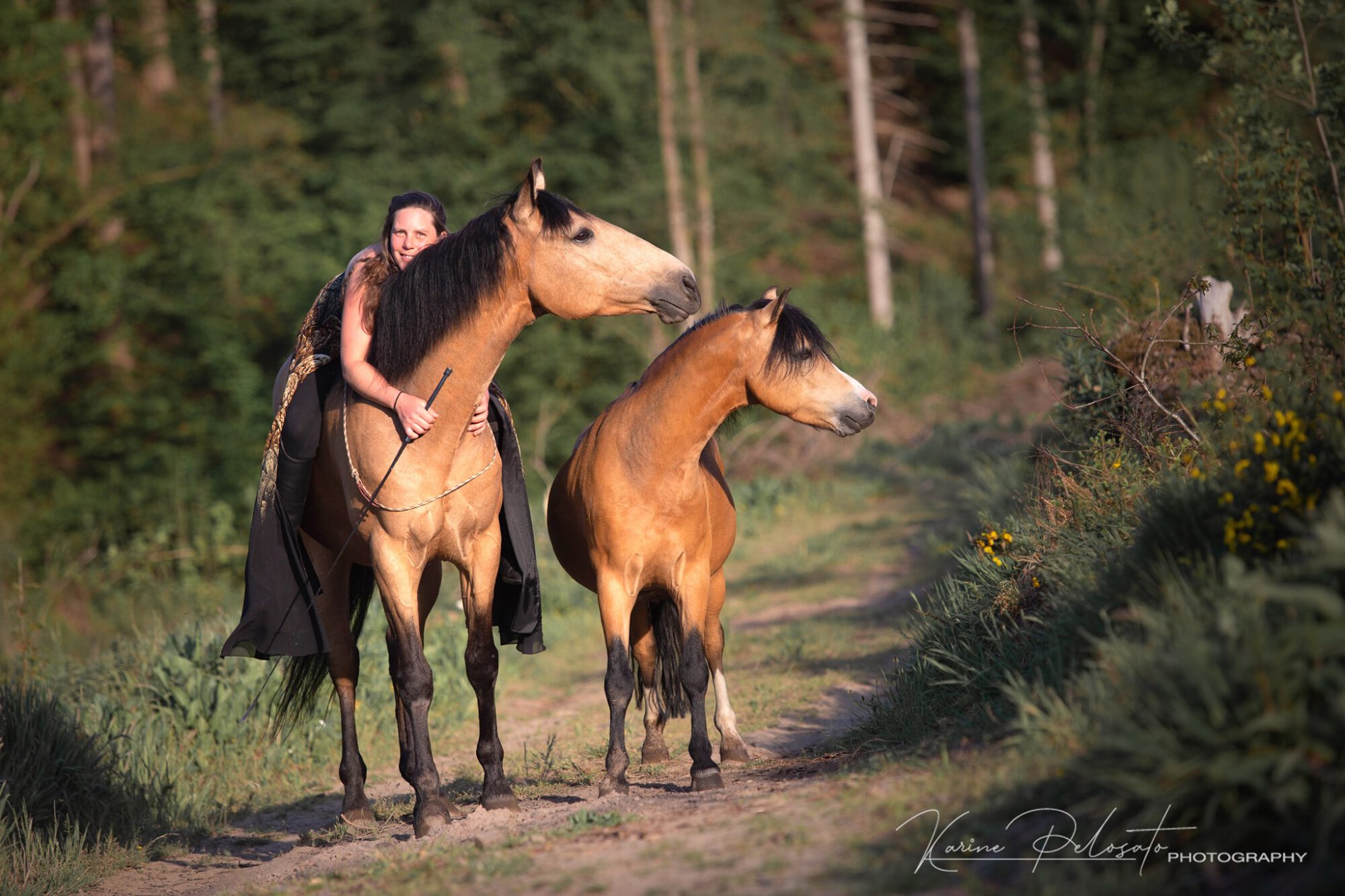 Thanks Yeguada la Perla for breeding him. And thanks Leonie for the show at the Equitana, it was a nice souvenir.